Lucas Leiva the quiet Samba Boywho came all the way from Brazil to England in search of the greener pastures of professional football does pass for a Wily Ol' English man.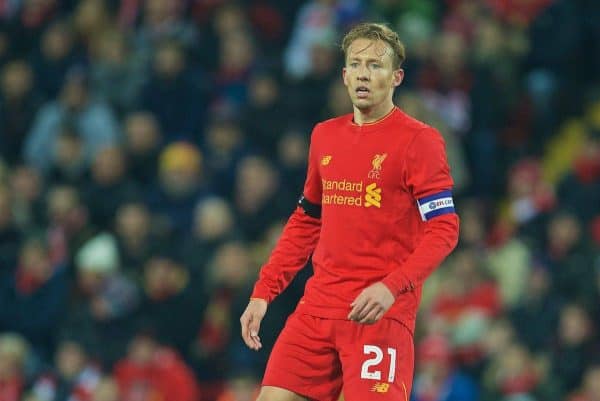 Foreigner players are never really the ones that settle for a decade in one establishment, in one city. Except they are Lucas Leiva.
The 30-year old at the end of the just concluded season announced that he was ready to call it quits at Merseyside. A glance across the longevity list of the Koppiteswill reveal his name among the top 50.
Leiva's name an obvious exception will stand tall among such row call and that was made possible because of his content nature. Making thelittle passes to keeping theshape of the team together, screening the center backs from danger to the best of his ability while reveling in the act of timely tackles was the Brazilian's main fort throughout his stay and he kind of rolled along with it for ten years
Yeah, I know it is beginning to sound like some weird adulation of a player that got praises that maybe were just enough for him and whatever he contributed to the beautiful game.
Thing is, Lucas had a plethora of reasons to leave Anfield for years and he never entertained them. Despite theRedsperforming below the standards of old and the standard his quality demanded, he chose to stay and enjoy it as it came.
As hard as ones heart might be,one can atleast admit that a player of his quality deserve to be adorned with more than the League Cup of 2011 which stands as the only thing he won with Liverpool.
In a world swirling with showbiz that will make footballers of yore cringe to their stomach, players like Lucas Leiva assure the old school that all hope is not lost.